About
If you're here you're probably a golfer. As golfers, we spend our time thinking of the best way to get a small ball in a hole. But do we ever take a minute to think about the bigger ball… our planet!?
That's why we are here! We want to make people aware and provide alternatives for everyday golf essentials that currently are still being produced using what may be the easiest and cheapest option, but are not what are best for a sustainable future. 
UK-based The Bigger Ball was founded in 2021, in a time when we couldn't get out and play golf, but it was on our minds. What could we do to be proactive, in an ever-changing world, where we are always striving to improve, grow, embrace and understand what we can do to make our planet a better place. It may seem small, but we all know of the plastic pandemic and we each need to do our part to stop single-use plastic use. 


Our outlook is bigger than tees, but we had to start somewhere, and we hope you can get on board and be part of the solution with The Bigger Ball.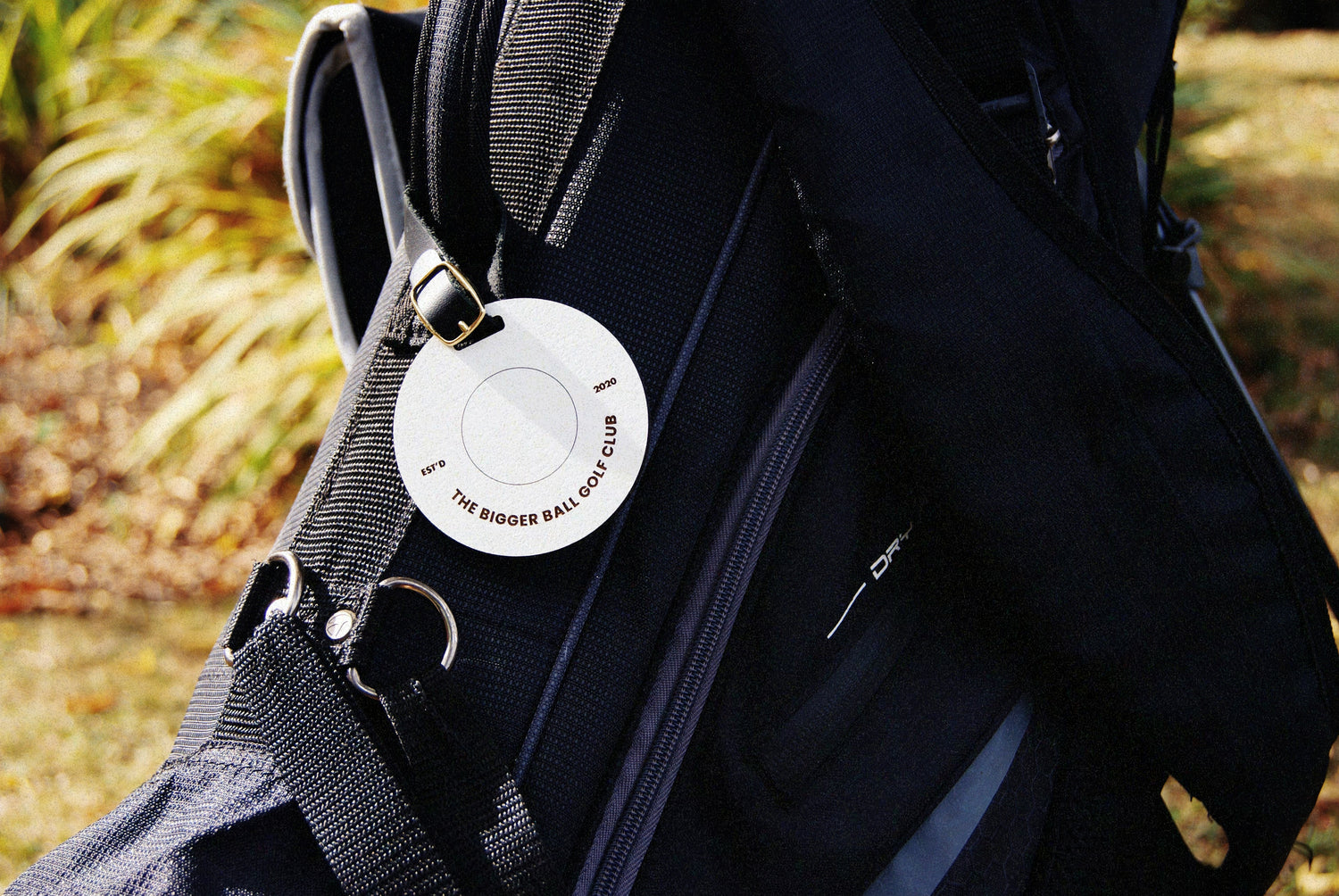 Partner with us...
We partner with golf clubs, golf societies, golf travel and golf event organisers across the UK to help them minimise their use of plastic and introduce more sustainable alternatives for the benefit of their members, visitors, staff and customers. Get in touch and ask about our range, including...
1. Bag Tags- wooden and metal
2. Ball Markers & Divot Repair Tools
3. Bamboo Golf Tees
4. Bamboo Golf Towels and Clean Strike
5. Water Bottle Refill Stations
6. Drawstring Bags
7. Gift Packs
8. Scorecard Holders
9 Flagpole Flags
10. On-course Signage & Furniture
11. Printed Literature/ Menus etc
12. Promotional Signage & pull up banners
13. Scorecards and Course Guides
14. Umbrellas
15. Water Bottles
16. Bag Tag Year Labels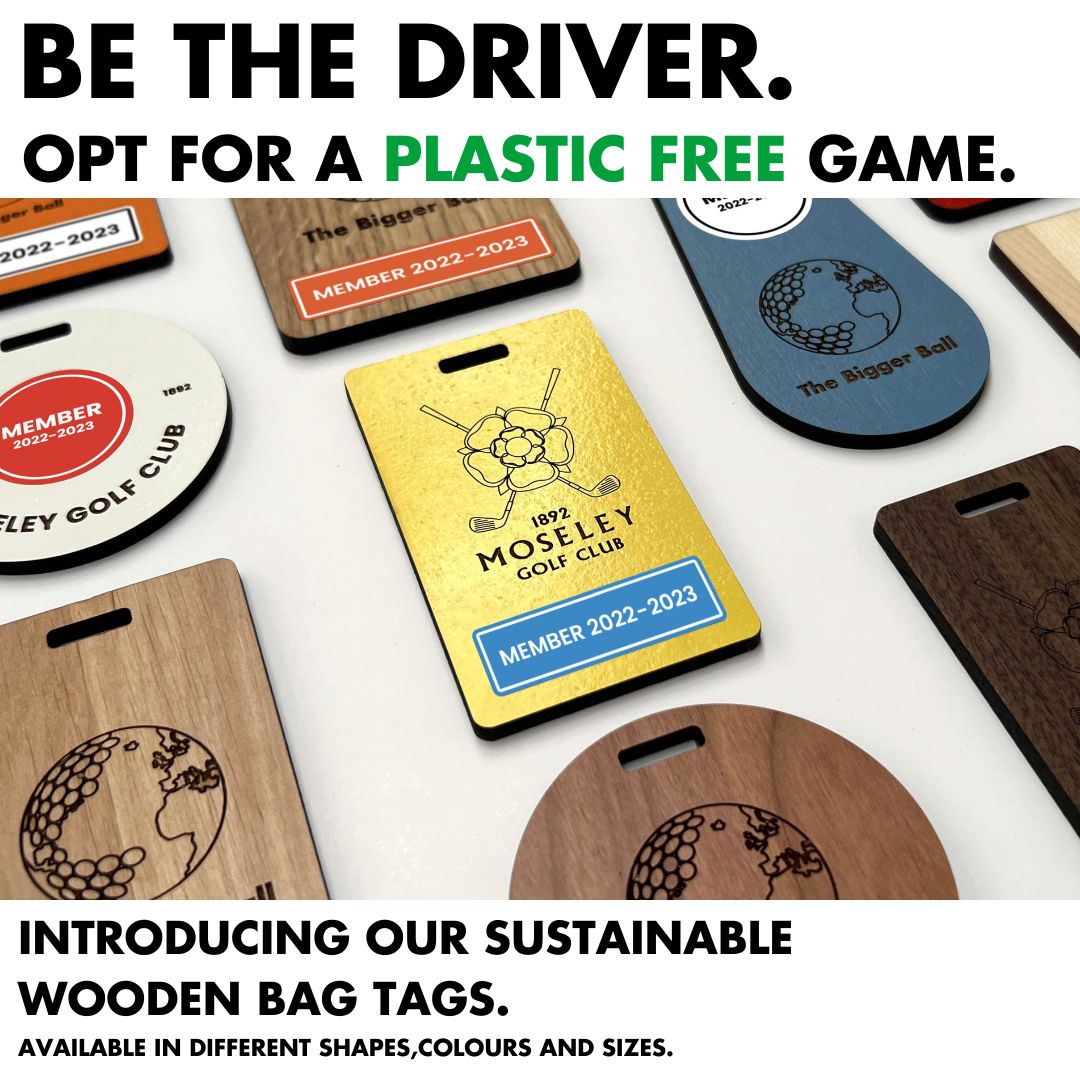 Got an event?
From just 36 pieces we can create custom bag tags.
Let customers speak for us
Our Products
Regular price
From £4.99 GBP
Regular price
Sale price
From £4.99 GBP
Unit price
per