PINK (59mm) Bamboo Castle Golf Tees
Regular price
Sale price
£9.99 GBP
Unit price
per
Sale
Sold out
The Moso Bamboo PINK castle golf tees (59mm)
FREE SHIPPING ON ORDERS OVER £10

Rule 25.1 - No plastic tees
20 golf tees per box
The greatest threat to our planet is the belief that someone else will save it… stop using plastic
Our PINK castle golf tees have been designed using 100% bamboo from sustainable sources. The ink used to print on the tees is fully biodegradable. Bamboo is naturally strong and flexible, meaning fewer snaps!
Plastic-free
Hard wearing
Sustainably sourced
100% bamboo smooth finish
Vivid design
No colour no problem, we removed excess waste printing colour which means our tees have a natural smooth finish. But don't worry, you won't forget what size you're using.
Why Bamboo?
Bamboo can grow 1000 times faster than common hardwoods like oak, up to 3.5ft a day without the use of harmful fertilisers. It's also a type of grass which means it's more flexible and less likely to snap. One of the world's fastest-growing natural resources. It's also better for club mower blades compared with plastic alternatives!
By only printing the colour on our tees we save waste and excess ink, and this also allows the tees to be reused if someone happens to lose it and another person finds it.
The Bigger Ball
UK-based, The Bigger Ball, has big green ambitions in Golf. Our FIRST step is to eliminate plastic tees from the sport. The sale of tees will allow us to move forward to develop new sustainably sourced materials to create apparel, accessories, and maybe even one day, clubs.
But if it's not made with purpose and consideration, why do it at all?

Share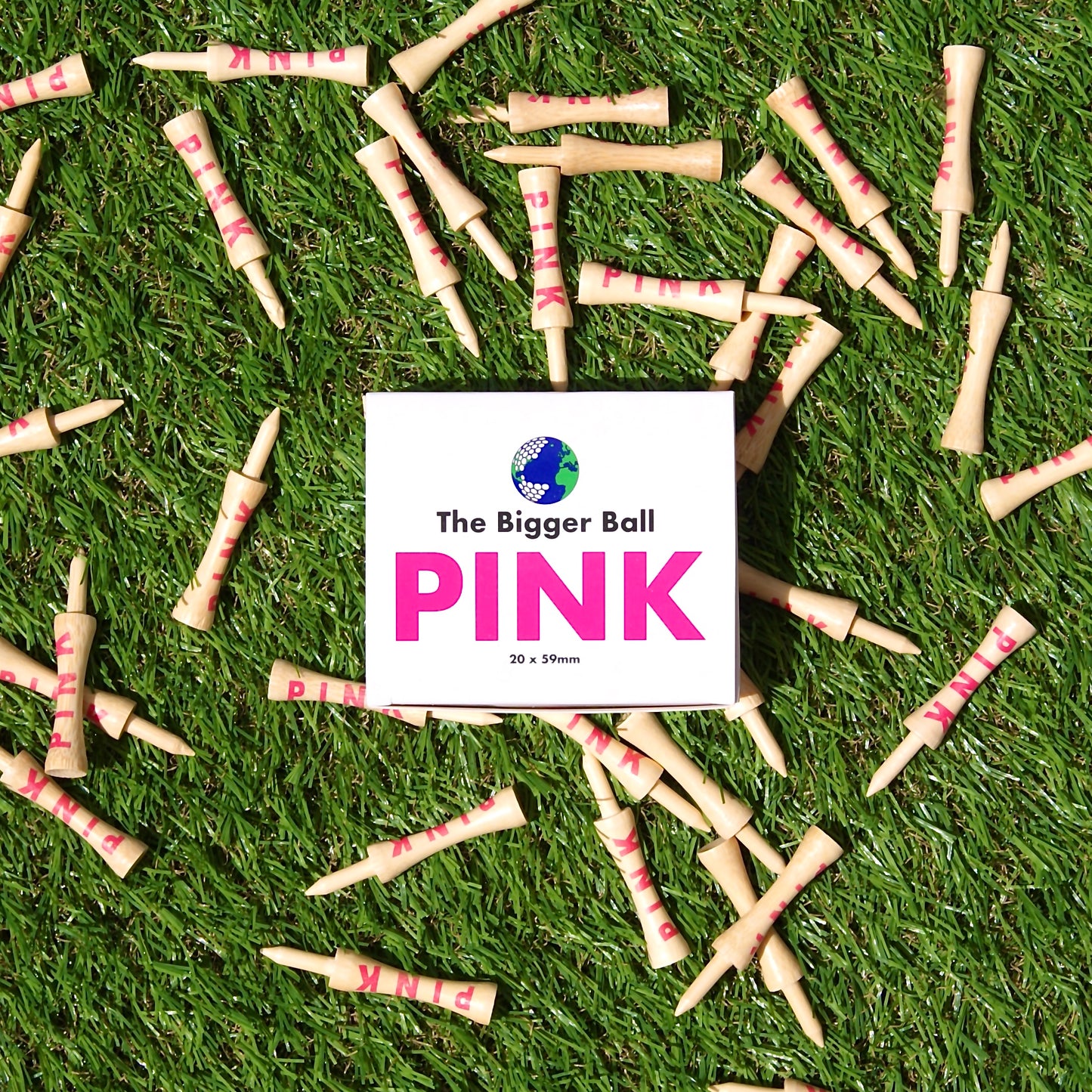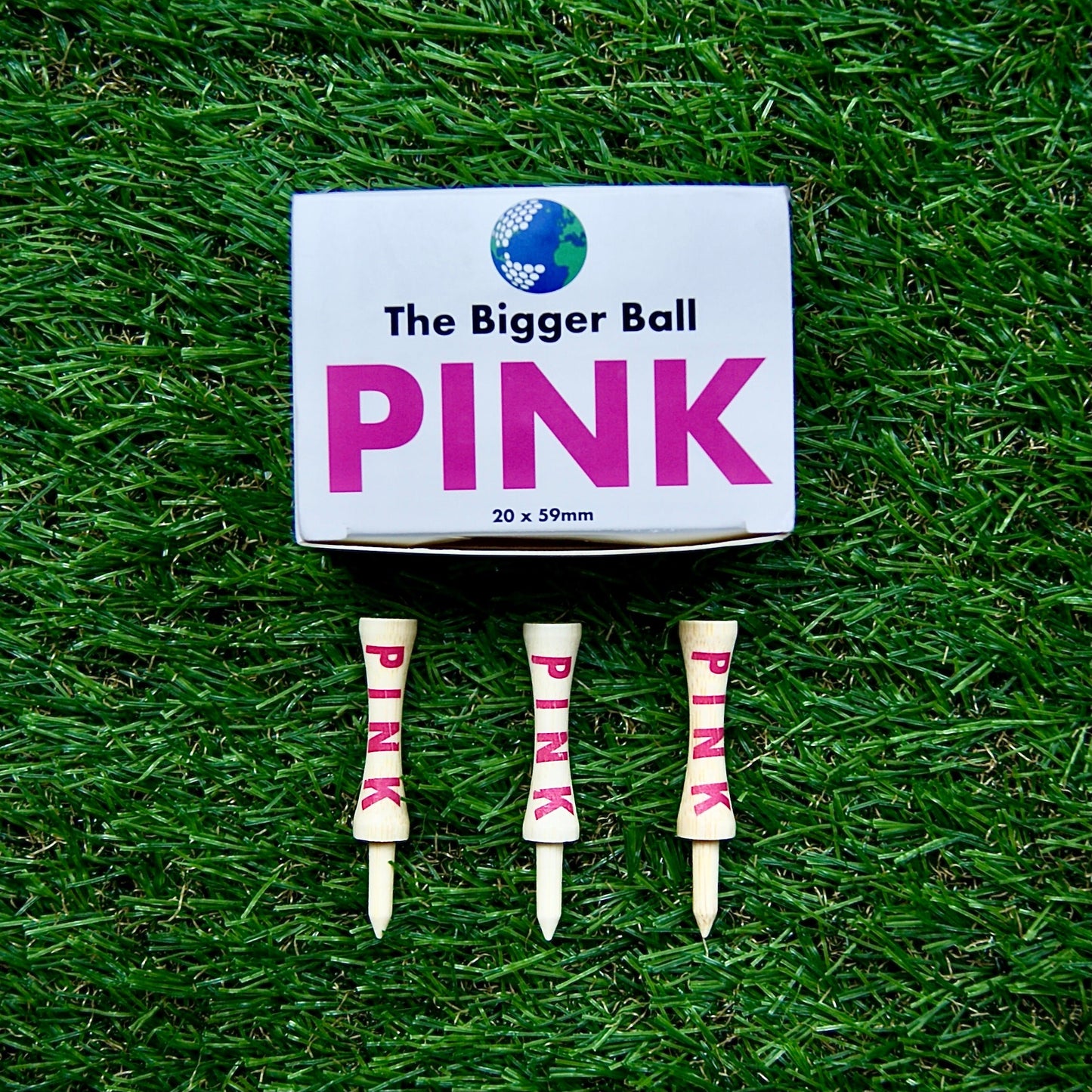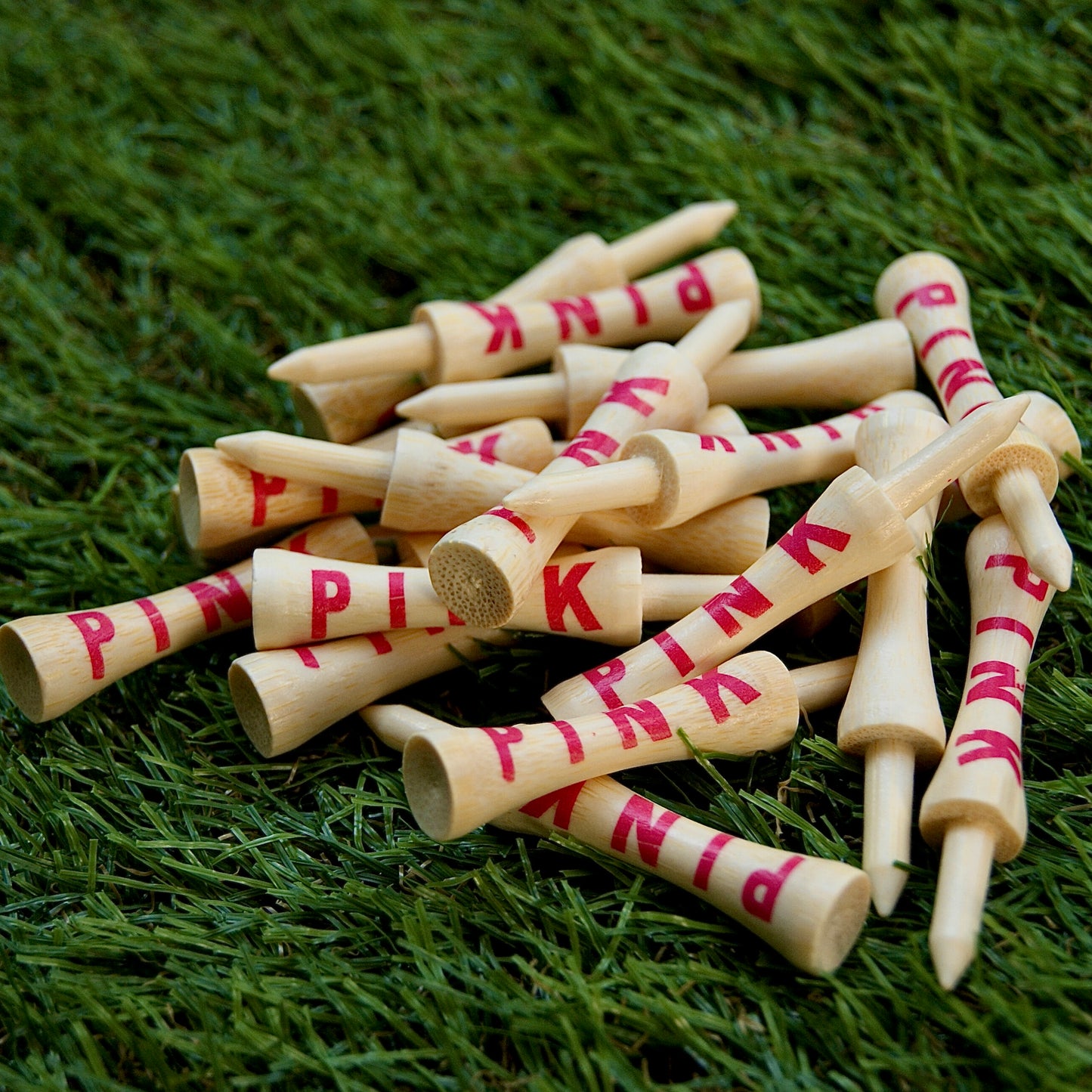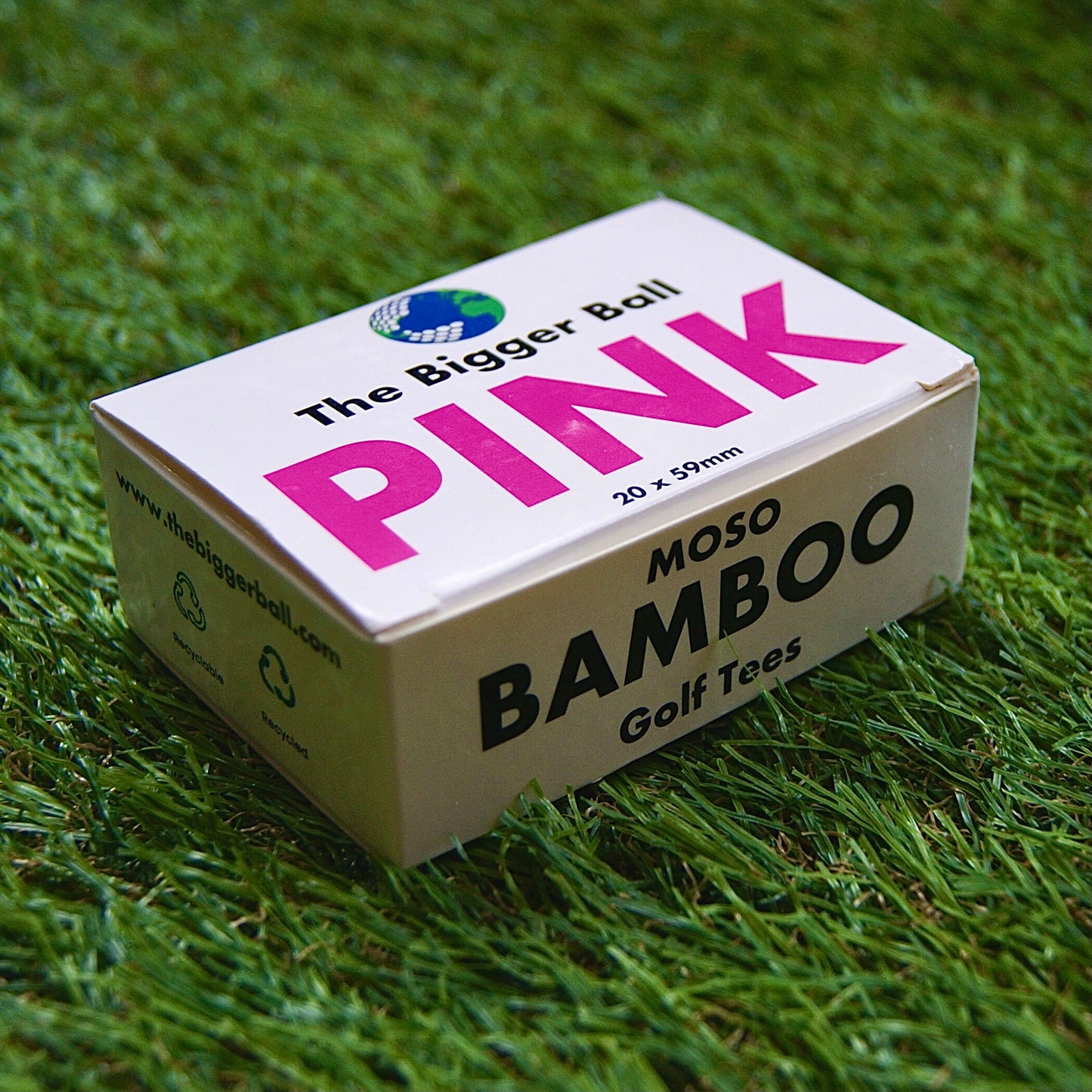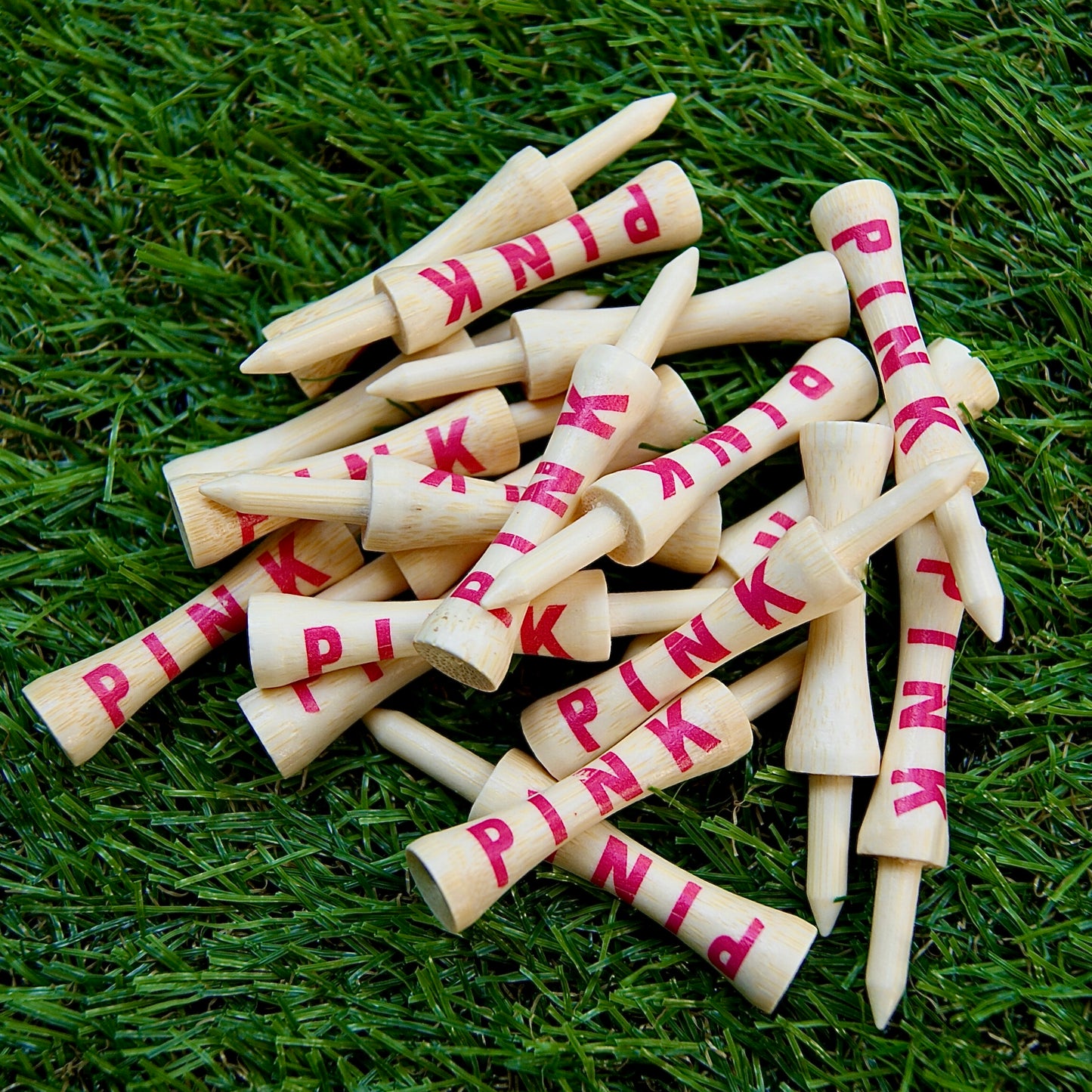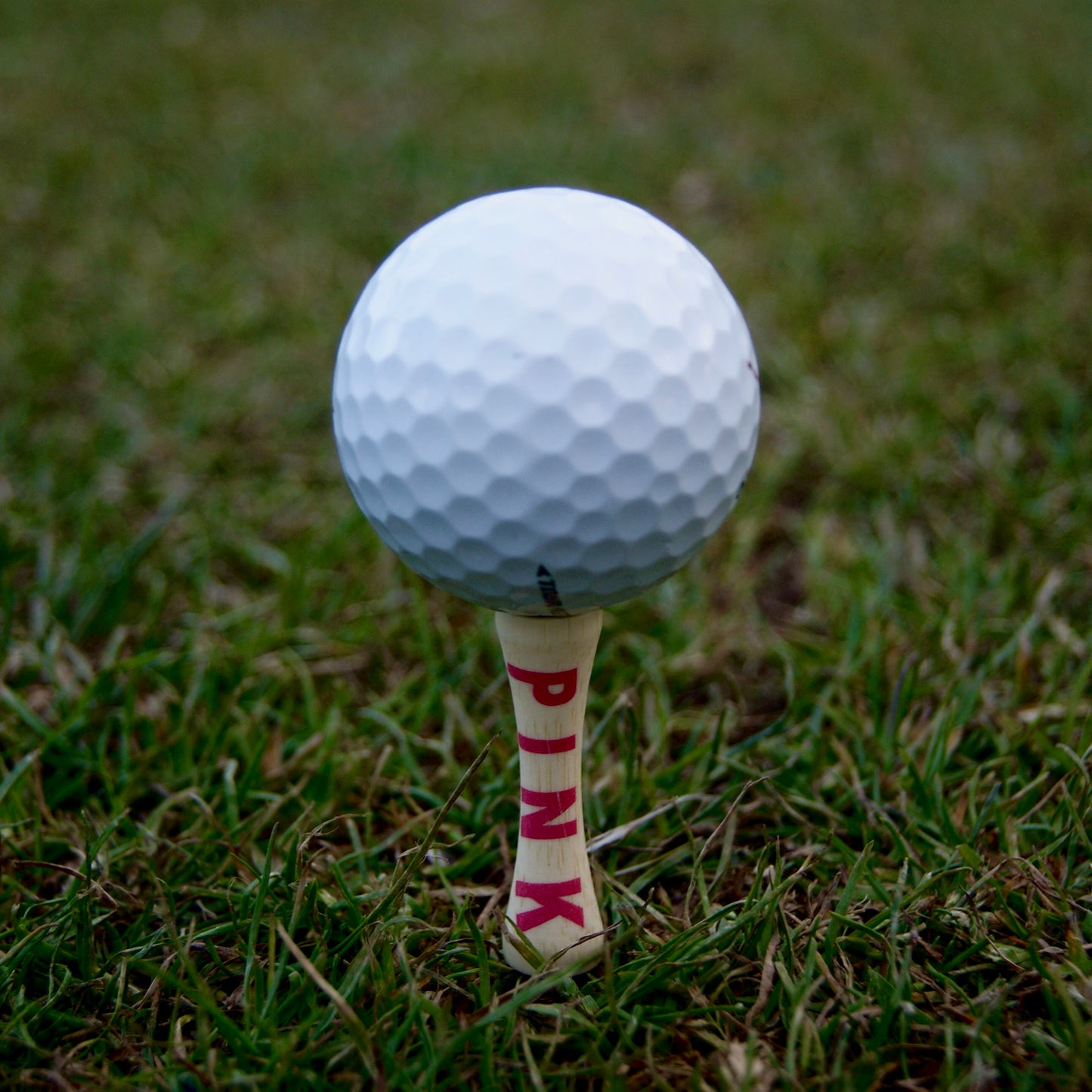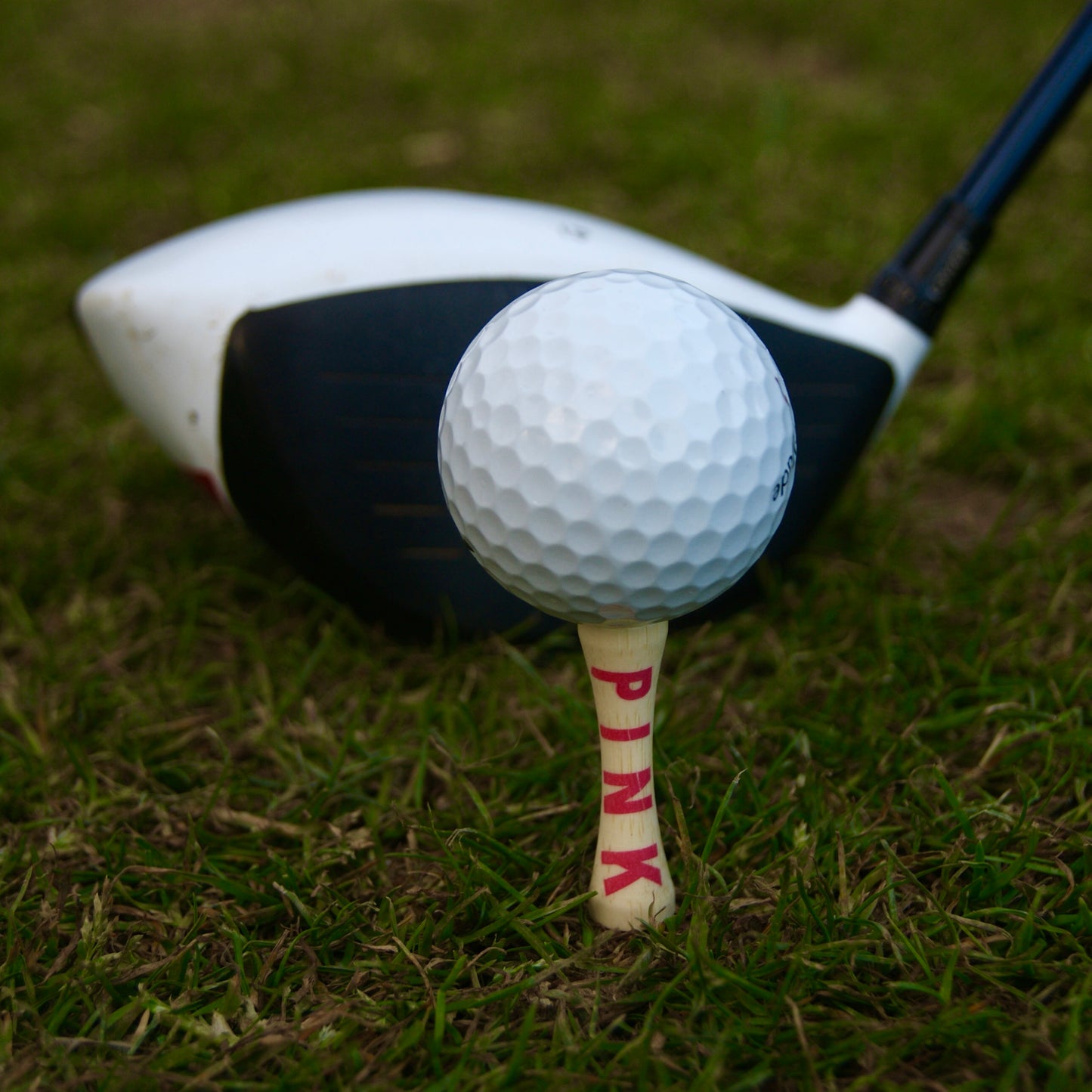 Great Tees
Well made and long lasting. Can hit pure shots from these tees
i like them
Keep plastic off your golf course - use bamboo tees!
PINK (59mm) Bamboo Castle Golf Tees
Perfect
Love these tees… hate plastic!